BECAUSE YOUR SKIN DESERVES EXPERT CARE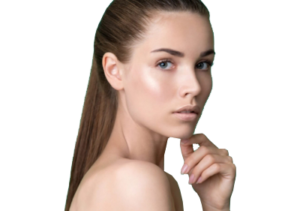 BECAUSE YOUR SKIN DESERVES EXPERT CARE
What It Is
Peels and Lasers
Laser skin resurfacing treatments as well as chemical peels are able to rejuvenate and revitalize the skin. The treatment can help reduce the appearance of fine lines, scarring, and skin pigmentation issues and discolouration as a result of sun damage. With one treatment, either method will provide significant noticeable results that will improve skin tone and texture.
Laser treatments promote collagen production and tightens the skin. Over the course of 6 to 12 weeks, results will be more noticeable and the skin will continue to improve. Depending on the size of the area, treatment takes up to an hour. Most patients fully recover within a weeks time.
Chemical peels use a combination of acids, of varying strengths, to remove the damaged layers of the skin to reveal the young, healthier skin underneath. At The Centre For Dermatology, 3 types of peels are performed and vary in intensity (ie: light, moderate, deep). Treatment time takes approximately one hour and recovery time is dependent on the strength of the peel received. While light peels require almost no downtime, heavier peels will require you to stay out of the sun for several days.
Fillers and Injectables
The aging process occurs naturally and can vary greatly from person to person. Thankfully, it can be minimized with the help of non-invasive cosmetic enhancements. Our team at The Centre For Dermatology understand what causes aging in the face and can help you stay looking youthful by reducing the appearance of nasolabial folds, facial lines and wrinkles, and volume loss. This can be accomplished with the help of injectable solutions such as Botox Cosmetic, hyaluronic acid-based fillers, and collagen-based fillers and stimulants to name a few.
Injectables provide instant results and are completely non-invasive. Many procedures can be completed in under 15 minutes and have no downtime or a long recovery process. A wide array of products are available today to target not only the wrinkles and lines, but also the muscles responsible for the formation of lines and furrows. While injectable fillers will work to plump out the skin, neuromodulators such as Botox Cosmetic will prevent the formation of noticeable lines by limiting muscle movement and contraction in the treated areas.
READY TO BOOK A CONSULTATION?
Please fill out the contact form below and a representative will contact you.
Please note this is website is strictly for cosmetic procedures. We do not give medical advice online. A Doctors referral is required for a medical dermatology consultation.