BECAUSE YOUR SKIN DESERVES EXPERT CARE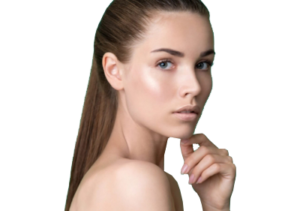 BECAUSE YOUR SKIN DESERVES EXPERT CARE
What It Is
Sciton lasers are state of the art surgical systems that are completely adaptable and customizable depending on the skincare needs of a patient. At The Centre For Dermatology, all health professionals have been trained to the highest standard when it comes to operating Sciton laser technology.
Here at The Centre for Dermatology, we offer a wide range of Sciton laser treatments depending on the needs of your skin and the results you desire.
The Sciton broadband light technology has the ability to target skin care issues that deal with aging, such as wrinkles, crows feet, and sun dam
age.

The Sciton MicroLaserPeel is an anti-aging treatment to reduce the appearance of fine lines and wrinkles on the skin. It is a great option for patients who have limited time to spare, and is effective in the removal of pigmentation problems, sun damage, removal of scars, and keratoses.
The Sciton Profractional Laser works to reduce the appearance of acne scars, wrinkles, sun damage, and brown spots by stimulating the natural production of collagen in the skin. The laser technology has the ability to treat a variety of skin conditions such as skin laxity, poor tone and texture, scarring, photo damage, and wrinkling.
Areas Treated
The areas eligible for treatment with the Sciton laser vary depending on which procedure is chosen. Some skin types and tones may not be suitable for Sciton laser treatments, and during your consultation, a course of action will be recommended to you based on your particular skin needs and concerns.
Generally, Sciton lasers can be used on all areas of the face, which include the forehead, eyes, nasolabial folds, chin, and lips. It may also be used on the hands, chest, neck, and back.
How it Works
When it comes to skin resurfacing with laser technology, Sciton offers ablative and non-ablative treatments depending on your particular skin needs and concerns. Both produce great results but there are a few differences.
Ablative laser treatments are for the treatment of deeper wrinkles and more severe skin issues, and as a result are more invasive. It works by essentially vapourizing the damaged skin, which removes the top layers of the skin. The results are a resurfaced, rejuvenated appearance. Most of the time, only a few sessions are required and many patients see dramatic results after a single session. This type of treatment requires more downtime, a longer recovery period, and more after care.
Non-Ablative laser treatments are ideal to reduce the appearance of finer lines and shallow wrinkles. The results are not as dramatic after one session and typically require a series of treatments to produce the desired improvement in these skin concerns. However, this treatment requires no downtime because the skin is not wounded, as it will shed naturally. You can get right back into your normal activities and return to work immediately.
How to Prepare
We recommend taking an oral antibiotic medication before and after treatment if you have a history of cold sores or blisters around the mouth to prevent a viral infection around the treatment time.
Our team at The Centre for Dermatology will work with you to determine the best Sciton laser treatment combinations for you and your needs during your initial consultation. This will be highly dependent on your skin concerns, desired outcomes, and the amount of time you have to heal.
Results
Depending on the Sciton procedure you choose, your results will vary. Sciton lasers are able to perform hair removal, deep skin peeling, deep and shallow skin resurfacing, and more. The multifaceted laser is capable of removing skin discolouration and improve skin tone and texture. It can also work to stimulate the natural production of collagen in the body to reduce the appearance of fine lines and wrinkles on the skin. Your final results will be dependent on your skin's condition, the number of treatments you receive, and the treated area. Our team at The Centre for Dermatology will provide you with everything you need to know and answer any questions you may have about your chosen procedure at your consultation.
Recovery
For the majority of our patients, the healing process can take a few days to a few weeks, depending on the depth and strength of your treatment. For example, non-Ablative laser treatments, such as the MicroLaserPeel , may have a recovery period of only a few days to a week, while others may take a few weeks.
We always recommend avoiding sun exposure for 2 weeks after your treatment as well as wearing a broadband sunscreen of a minimum SPF 30 on the treated areas. This is to minimize sun damage to the new, fragile layers of the skin to prevent further sun damage being done to the skin.
At your initial consultation, you will be given general guidelines for recovery and aftercare post-procedure.
Potential Complications
For the most part, our patients experience very minimal side effects with the Sciton laser technology, although it can vary from patient to patient. Those most commonly experienced are redness and local swelling of the skin, such as that of a sunburn. These effects can be combated with the application of ice or a cooling gel pack and should resolve on its own in a few days or weeks.
How Long the Procedure Lasts
For the best results, we recommend a series of 1 to 3 treatments although it is dependent on the depth and intensity of the Sciton laser treatment that you undergo. For those with excessively sun damaged skin or deep wrinkles, we may recommend additional treatments.
At your consultation, a member of The Centre for Dermatology will discuss your expected results and number of treatments necessary as every patient has different skin needs and conditions.
READY TO BOOK A CONSULTATION?
Please fill out the contact form below and a representative will contact you.
Please note this is website is strictly for cosmetic procedures. We do not give medical advice online. A Doctors referral is required for a medical dermatology consultation.