BECAUSE YOUR SKIN DESERVES EXPERT CARE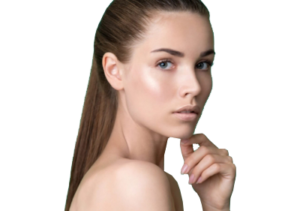 BECAUSE YOUR SKIN DESERVES EXPERT CARE
What It Is
Severe hair growth can be classified as either hypertrichosis or hirsutism. Hypertrichosis is when excess hair appears in either a normal or abnormal pattern, which may occur due to genetics, medication, or hormone imbalances. Hirsutism is when women experience excess hair in places where men typically have hair, such as on the face, moustache, or lower abdomen area. This may be caused by hormonal imbalances, medications, or genetics. At The Centre For Dermatology, our team will work with you to assess and create the best treatment plan for your needs with the help of laser hair removal.
How It's Treated
Sciton
BBL Hair Removal – works by emitting light that is passed through the skin and preferentially absorbed by the hair follicle. The light used in hair reduction targets the pigment in the hair follicle, damaging the follicle and removing the hair. BBL™ hair removal is safe enough to be used on all body parts, including the face, back, underarms, bikini line, legs and arms.
Q-Switched Nd: YAG Laser
The Q-Switched Nd: YAG 1064 nm laser is a fantastic option for those who have dark skin because the long wavelength emitted by the laser has a weaker melanin absorption rate. This means that it can reach further into the epidermis, past the melanin, and target the hair. Because of this, it is not the most effective method for fine or white hair because this laser in particular targets more concentrated melanin.
READY TO BOOK A CONSULTATION?
Please fill out the contact form below and a representative will contact you.
Please note this is website is strictly for cosmetic procedures. We do not give medical advice online. A Doctors referral is required for a medical dermatology consultation.