BECAUSE YOUR SKIN DESERVES EXPERT CARE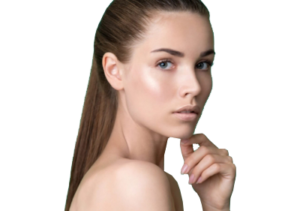 BECAUSE YOUR SKIN DESERVES EXPERT CARE
What It Is
Deformed, protruding, or crooked ears and noses can have a negative impact on self-confidence and self-esteem, as some people may be very self conscious about their prominent facial features. Patients find the dramatic, immediate results of ear and nose reshaping very rewarding and it can be treated with both surgical or non-surgical options.
How Its Treated
Fillers
Juvederm can be injected into the nose to correct mild imperfections, and is a very popular treatment method to make the nose more symmetric and balanced with the rest of the facial features. However, non-surgical nose reshaping is becoming massively popular in the correction of nasal profiles, the creation of a nose bridge, or to smooth out a bump on the bridge. This filler can last anywhere from 6 months upwards a year depending on how quickly your body metabolizes the material, so follow-up treatments are needed to maintain your results long-term.
Teosyal injections are another option for your non-surgical nose job. This is a revolutionary procedure that will reshape your nose without surgery or downtime. Teosyal is a hyaluronic acid based filler that can last up to 1 year in the nose. Hyaluronic acid is a naturally occuring substance found in our skin, and the amount of it decreases as we age. It has the ability to correct mild imperfections in the nose, such as smoothing out a bump or correct your nasal profile. It can be completed in under 20 minutes at our office and our trained professionals at The Centre for Dermatology will ensure you experience minimal discomfort or pain and achieve maximum results.

READY TO BOOK A CONSULTATION?
Please fill out the contact form below and a representative will contact you.
Please note this is website is strictly for cosmetic procedures. We do not give medical advice online. A Doctors referral is required for a medical dermatology consultation.