BECAUSE YOUR SKIN DESERVES EXPERT CARE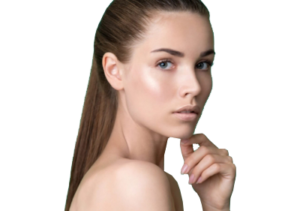 BECAUSE YOUR SKIN DESERVES EXPERT CARE
What It Is
Fine lines tend to appear around the eyes and mouth. They are caused by the natural breakdown of elastin and collagen in the skin, which is sped up by exposure to the harmful UV rays emitted from the sun. Fortunately, there are many preventative measures as well as treatment options available if they do develop into deeper lines and wrinkles.
One option is to treat and target the fine lines and wrinkles with injectable Botox and Filler treatments. The majority of patients who get Botox or Filler injections are between the ages of 30-65 years old, although people who fall outside of this age range may also receive these treatments. Botox and Filler injections assist in helping to reverse the signs of aging and are a relatively quick, easy, and simple procedure to undergo.
How It's Treated
Botox
This simple and quick procedure is one of the most popular cosmetic procedures performed globally. It can be completed in around 15 minutes and can work quickly and effectively to reduce the appearance of fine lines and wrinkles caused by repeated muscle contractions. Some treatment areas include forehead lines, smile lines, and frown lines.
Repeated muscle movement in the facial area occurs most often in the eyebrow and forehead regions, making them the most popular Botox treatment areas. Crow's feet, the wrinkles that form on the outside corners of the eye, are one of the most common conditions treated by Botox. Additionally, Botox can be used as a non-surgical option for eyebrow re-shaping and neck lifting. To maximize its effectiveness, Botox can also be combined with other non-surgical cosmetic procedures.
Botox results can last between 3 to 5 months. Wrinkles and lines will begin to reappear once muscle movement returns gradually, and will need to b re-treated. Over time, wrinkles and lines often re-appear less severe because Botox trains the facial muscles to relax, which can lead to improvement in the long term.
Filler
Hyaluronic acid, a natural skin constituent, is the primary ingredient in Juvederm® and Teosyal® facial fillers. These non-permanent soft tissue fillers are very effective in the treatment of fine lines and wrinkles. There are a variety of facial filler options available, which differ in their chemical makeup as well as longevity and softness levels. At your consultation, the Dermatologists at The Centre for Dermatology will work with you and help you determine the best type and volume of Filler needed to treat your areas of concern.
Filler injections are a very safe, painless procedure completed in our office. Many times, procedures can be completed in under 20 minutes, though it can vary from patient to patient depending on the treatment area. Prolonged improvement can be achieved through repeated treatments on a long-term basis.
Results from dermal Fillers are temporary and may last between a few months to a few years. Depending on the softness of the filler, their longevity will also be determined by the rate at which your body metabolizes the material, which does vary from patient to patient. Our team at The Centre For Dermatology will help you determine the best treatment schedule to address your needs accurately.
READY TO BOOK A CONSULTATION?
Please fill out the contact form below and a representative will contact you.
Please note this is website is strictly for cosmetic procedures. We do not give medical advice online. A Doctors referral is required for a medical dermatology consultation.