Coolsculpting Non-Surgical Fat Reduction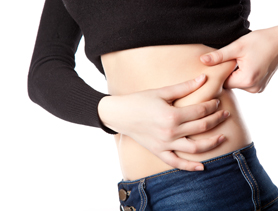 CoolSculpting® is a revolutionary non-surgical contouring treatment that freezes stubborn fat, which then is naturally eliminated from your body. This truly painless procedure takes about 90 minutes to perform. No needles, no anesthesia, no surgery and most importantly, no downtime. You will be back to work the same day. Only CoolSculpting® targets fat cells alone, eliminating them in an easy, non-intrusive fashion that exercise and diet can't achieve as quickly or as effectively.
The CoolSculpting® procedure is not a weight loss solution for people who are obese, but it can be a non-surgical substitute for liposuction. Good candidates have noticeable bulges in certain areas they'd like to get rid of. Your doctor will determine if treatment is right for you during a one-on-one consultation.
As the cooling begins during the first few minutes, you will feel pressure and intense cold. This soon dissipates. Many people read, work on their laptop, or even take a nap during their treatment.
After one visit, you'll typically see a noticeable reduction of fat. It takes a few months to fully realize the effects, mainly because it takes that long for your body to naturally dispose of the fat cells. And yes, you can lose even more with additional appointments if you and your doctor deem it necessary.