BECAUSE YOUR SKIN DESERVES EXPERT CARE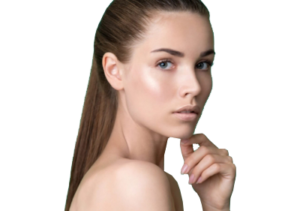 BECAUSE YOUR SKIN DESERVES EXPERT CARE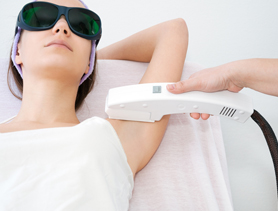 Our innovative 800nm LightSheer XC Diode Laser is considered to be the most advanced laser hair removal system in the world. Unwanted hair can easily and permanently be removed from all skin types with no down time and without significant discomfort.
Laser hair removal works by sending beams of concentrated light deep into the hair follicles. Pigment in the hair follicles absorb the light from the laser and destroys the hair. Each pulse from the laser occurs in a fraction of a second and targets many hair follicles at the same time. Each pulse generally treats an area about the size of a quarter.
Usually 6-8 sessions are required for over 90% hair reduction. It is recommended for a minimum of 4-6 weeks between sessions for optimal results. 90% of patients experience permanent hair loss.
How to prepare for Laser Hair Reduction:
Since the laser is targeting the hairs' roots it is important not to wax or pluck any hairs for six weeks before treatment. The reason for this is that waxing and plucking removes the root temporarily, giving the laser nothing to target.
It is necessary for the treatment area to be shaven to a minimum of a few millimetres above the skins surface prior to the laser hair removal treatment. This allows for easy access into the hair follicle and deep penetration to the hairs root.
What to expect during Laser Hair Reduction:
You will wear protective eyewear during the procedure to protect your eyes from the laser. Also, to protect the outer layer of skin of the treatment area, a cool gel will be applied. This will also help the laser to penetrate the skin. Next, pulses of light will be applied across the treatment area. This can take anywhere from a few minutes to an hour depending on the size of the treatment area. Once completed, ice packs and anti-inflammatory creams may be applied to ease any discomfort.
Popular Treatment Areas:
Legs
Bikini
Brazilian
Face and neck
Upper lip
Arms
Back
Sideburns
READY TO BOOK A CONSULTATION?
Please fill out the contact form below and a representative will contact you.
Please note this is website is strictly for cosmetic procedures. We do not give medical advice online. A Doctors referral is required for a medical dermatology consultation.