BECAUSE YOUR SKIN DESERVES EXPERT CARE
Non Surgical Nose and Earlobe Reshaping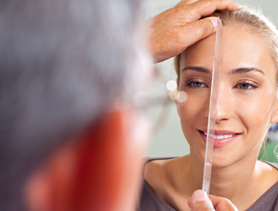 Say goodbye to the bump on your nose and your saggy earlobes. This safe, simple procedure using fillers can rejuvenate your look in under 10 minutes.
READY TO BOOK A CONSULTATION?
Please fill out the contact form below and a representative will contact you.
Please note this is website is strictly for cosmetic procedures. We do not give medical advice online. A Doctors referral is required for a medical dermatology consultation.