Any woman will agree that larger, fuller lips are an attractive facial feature. Achieving plump status and getting rid of thin lips is not as difficult as it may seem, and it doesn't require the purchase of multiple cosmetic products to pull off!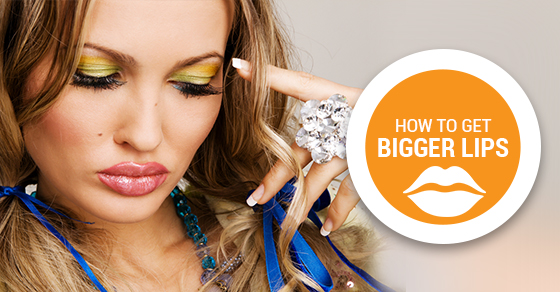 A few tricks of the trade used in the modeling industry and by those who work on screen can quickly bring you big, bold, beautiful lips.
Leave your thin lips behind: a guide to fullness
Lip enhancement fillers are the easiest and fastest way to get a kissable pout. They naturally plump your lips, filling in fine lines that can be caused by age and smoking.
With a 5-10 minute visit to a dermatology clinic, you'll get noticeable results instantly without implants or invasive surgery.
But if you're looking for something you can do without leaving the house, you have in your hands every morning and night a simple, effective tool for boosting the look of your lips: your toothbrush!
Flaky skin makes a person's lips appear both small and dull. With a quick scrubbing, however, they will look much better. Furthermore, you'll also experience an increase in blood circulation, which will naturally add that much-desired rosy color! This can reduce the need for constant lipstick application throughout the day.
Speaking of lipstick, if you are going to wear it, try to avoid darker hues if possible. As a general rule of thumb, the darker the shade, the flatter your lips are going to look. If you're intrigued by that stylish new, deep red or black lipstick, try using a glossy overcoat to retain some of your lips natural dimensions.
Certain lip-glosses are made to plump your lips and make them fuller, so asking a sales associate at a local makeup counter for advice on the best products they have available can prove to be extremely helpful.
Plumping lip glosses do the best job, however they can add up in cost if you're using them for constant application. For a cheaper alternative, try using a minty balm to tingle your lips and promote them to naturally swell. Colour choices like pink and peach can also help your lips appear super-hydrated.
If you're still not happy with the results your sticks and glosses are giving you, lip lining is an art all makeup experts have perfected, and it entails delicately lining the outer edge of your lips (instead of on the line directly).
There are numerous natural, plumping remedies for getting perfect lips. Find what works for you and get puckering!