All around the world in 78 countries Botox is used everyday to diminish the appearance of fine lines and wrinkles caused by repeated muscle contractions caused when we smile or frown over the years. By injecting these muscles with Botox it will temporarily reduce muscle activity in that area and you will begin to notice a visible smoothing of these fine lines and wrinkles. However, it is also used as a non-surgical approach for eyebrow reshaping, jaw reduction, and neck lifts. Often Botox can also be used with other fillers and other facial procedures that are non-surgical to successfully achieve the results the patient wants. This procedure has become more prominent in society because of its quick and simple procedure with mild pain. Some patients describe the pain to be a quick second long pinch, but if you are very concerned about discomfort, numbing cream or even ice is able to numb the area before the injections. The procedure can be performed in as quick as 10-15 minutes with instructed face movement exercises to be done for an hour after the procedure. The results are usually evident by patients as fast as 3-10 days and can last up to 4-6 months before another treatment is needed. The more regular treatments the more long term improvement the patient will have to their treated areas.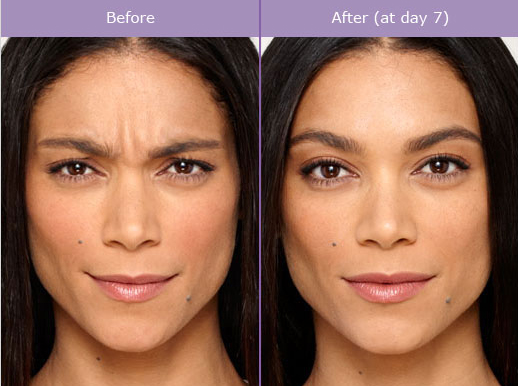 Now there are endless cosmetic reasons to explain why everyone is using Botox, but did you know that Botox has the power to fix severe underarm sweating that many individuals are constantly embarrassed of? Botox is able to be injected into the skin to treat the symptoms of severe underarm sweating when medicines are used on top of the skin. Unfortunately they do not work well enough for individuals 18 years and older, leading to Botox as a more safe and effective option. With Botox injections the chemical signals from the nerves that stimulate sweat glands are temporarily blocked. When sweat glands are not receiving chemical signals, severe sweating is reduced. For many people clinical antiperspirants are failing them and are not a solution to reduce sweat. These over the counter antiperspirants are a stronger options but for some still don't make a difference. If you constantly change your clothing due to sweating, avoid certain fabrics/clothing styles, or even put absorbent materials under clothing, Botox may be a solution for you. After only one treatment Botox can stop severe sweating for about 6-7 months before another treatment is needed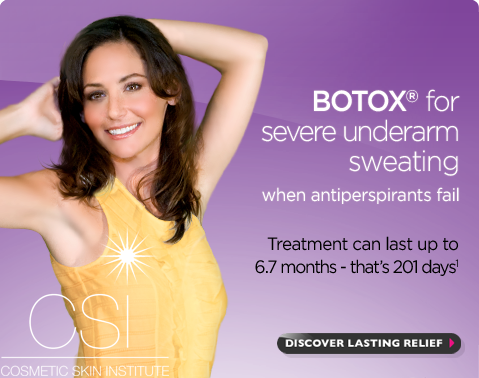 And remember all this Botox buzz is not just for women, men can use Botox in all the same cosmetic and medical ways. Men should never be embarrassed to talk about having Botox done or to book a consultation because they are seriously thinking about it. Cosmetic procedures have the stereotype to only be for women, but men also wish certain wrinkles would disappear as well and can suffer from severe sweating. Women and men want to look and feel their best and Botox can always help in more area than one to get their confidence back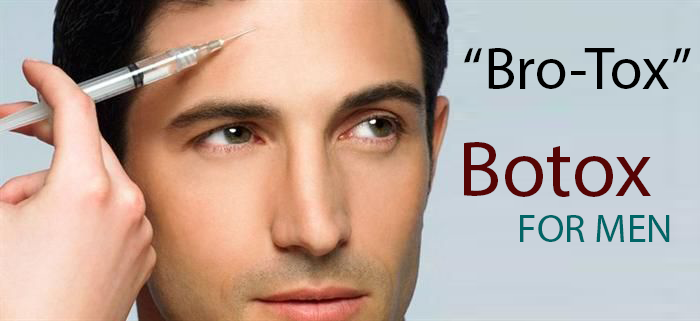 The Centre For Dermatology is a trusted dermatology and cosmetic clinic that has lots of experience providing Botox injections to our patients. As Botox Cosmetic says, it is very important to have Botox done by "someone who is licensed, trained, and a medical expert in facial anatomy" and this is true for any injections. It is important you talk with your specialist about the results you want and your personal goals. The Centre for Dermatology is happy to set up a consultation with any patient if you are new to Botox or you have tried it in the past. If you'd like to know more about this procedure, please don't hesitate to contact us at 289-809-0186 and the friendly team of The Centre for Dermatology will be happy to advise you!