Different products are always being introduced to the weight loss market. While most are not new, a number of advancements have been made with respect to technological intervention which tend to give old weight solutions new life.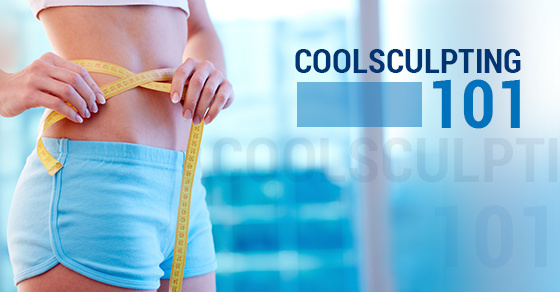 Patients who have the determination and desire to shed pounds of unwanted fat are granted an abundance of new-age opportunities to make this happen. One of them in particular that has seen a noticeable rise in popularity is referred to as CoolSculpting.
The rise of fat freezing technology
This device, which is approved by the Food and Drug Administration (FDA), effectively eliminates fat cells by freezing them away. Once placed on the skin, the chilling process gradually destroys the underlying cells, with application treatments being repeated as necessary.
While there are cheaper alternatives that people have been known to try at home, the original, commercially inspired CoolSculpting system offers customers unmatched results.
The chilling process takes approximately one hour, with each complete cooling session lasting anywhere between one to three hours, depending on the patient's individual needs (IE the degree of fat cells that need to be removed, the number of sessions the person has undergone, and other factors).
CoolSculpting test results have ranged from a 20-80% reduction in fat layer thickness for patients who underwent treatment for a period of three months. This is quite substantial to say the least.
Given that this procedure is non-invasive, an increasing number of people are choosing it in place of liposuction and plastic surgery in general, for their fat removal needs.
Instead of freezing the person's skin to a specified temperature, which can lead to complications, the CoolSculpting process works by removing body heat at a consistent rate. The moment fat cells are chilled to just below the freezing mark, they are believed to become inflamed, essentially resulting in their destruction via apoptosis. The latter occurs post-treatment, typically beginning 3 days after the completion of a cooling session, reaching its peak at 30 days, and tapering off near the 90-day period.
In general, the fat loss results achieved by CoolSculpting tend to be highest after the initial treatment, and this is perhaps due to the newness of the body's natural reaction. Most patients saw the reduction of 5 millimeters of fat within the first 90 days.
The question of sustaining frostbite damage is often raised, but it should be noted that CoolSculpting does not freeze the skin to the temperature needed for this to occur (14 degrees Fahrenheit), thus making it a safe and highly effective procedure.