Bodiless, aged, and full of more wrinkles than you count, some hands go through a lot in their lifetime. Cracked and dry skin can be an aesthetic nuisance, not to mention painful if the condition gets too extreme. This is especially true during the winter months for most of us, the time of year when bitter cold winds age our youthful bodies dramatically.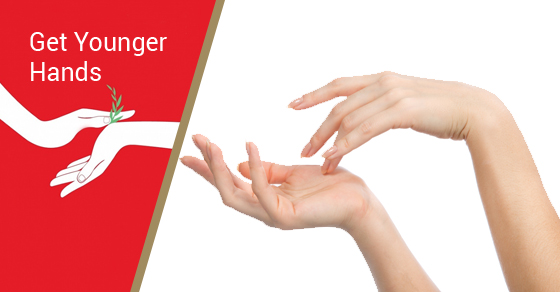 People who live in warm climates obviously have an advantage, but those who work in certain, manual trade professions, or those who spend a lot of time in the sun, are just as susceptible to prematurely aging hands as those who are constantly exposed to the cold.
The image of the rugged hands of a construction worker or cattle rancher may come to mind, but these individuals are not the only ones who have to worry about leathery skin!
Protect your Hands and Maintain your Youth
Since you only have one body, it pays to take care of it properly.  When you really stop to think about, we live at a time where there are many opportunities for getting and staying healthy.
This not only pertains to the kinds of food we eat, but also how we treat our bodies. Did you know your skin is the largest organ on the body? There are many options your dermatologist can offer to restore youth to your hands including injectable fillers, but youthful hands need to start with prevention.
With that, here are a few, time-honored tips for ensuring your hands look and feel their best at all times!
Use all-natural soap
Many of the soap products sold these days contain harmful chemicals that strip the body of its natural oils. In addition to drying out your hands more quickly, these kinds of soaps break the epidermis down, thus leaving it more vulnerable to the elements. Cocoa butter-based alternatives are the way to go if you want healthy, rejuvenated hands.
Do not skimp on the lotion
Many people don't apply hand or body lotion on a daily basis. If you ask most dermatologists, they will stress how truly important this is. Light balms and moisturizers go a long way towards protecting your hands, and it only takes a couple seconds to apply them!
Weekly exfoliation
Exfoliating too often can be very harmful to your skin, but doing so on a weekly basis will remove dead cells and allow the healthy, underlying layers to flourish.
For more information on how to restore life into aged hands, speak to your dermatologist today!